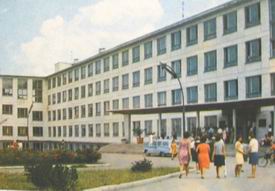 V.I. Vernadsky Crimean Federal University is a higher education institution located in Simferopol. It is one of the ten federal universities in the Russian Federation.
The university traces its history back to Taurida University, the first institution for higher learning in Crimea, which was established in 1918 on the initiative of Solomon Krym.
Lectures at the Department of Physics and Mathematics and the Department of Medicine, located then in Yalta, started in May 1918. By autumn 1918, all five university departments – History and Philology, Physics and Mathematics, Law, Medicine, and Agronomy – were relocated to Simferopol. They were accommodated in the premises of a former military hospital, women's diocesan school, a seminary, and in several private properties.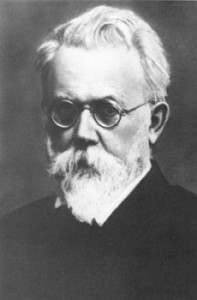 Among the originators of Taurida University were the scholars from Kiev University. They elected the first Board headed by Rector Professor Roman Gelvig, an eminent figure in the medical science. After his death on October 13, 1920, Vladimir Vernadsky, a member of the Academy of Sciences, was elected the university's rector.
Following the establishment of the Soviet state, the university was transformed. On February 1, 1921, it was renamed M.V. Frunze Crimean University. During the 1920s and early 1930s, the university served as a platform for setting up three higher education institutions: the teacher-training institute, the medical institute, and the agricultural institute.
The university became widely recognised due to many world-renowned researchers and scientists that studied and worked there. Among the university's most notable alumni are academicians Dmitry Shcherbakov (1922) and Igor Kurchatov, Member of the Ukrainian Academy of Sciences Kirill Sinelnikov (1923), Corresponding Members of the Academy of Sciences of the USSR Gleb Frank (1925) and Kirill Shchyolknin (1932).
Over the years, a number of Russia's most eminent scientists worked at the peninsula's first higher education institution. Among them were Vladimir Vernadsky, Vladimir Obruchev, Aleksandr Baikov, Vladimir Palladin, Abram Ioffe, Igor Tamm, Igor Kurchatov, Kiril Shchiolkin, Gleb Frank, and others.
On August 4, 2014, a decree launching V.I. Vernadsky Crimean Federal University was issued. The new university was created through the merger of some of the leading Crimean research and educational institutions, which was in fact, the re-establishment of Taurida University's initial structure of 1918. It took an entire century to merge back the main branches of higher education on the peninsula.
Today, V.I. Vernadsky Crimean Federal University comprises 42 units and 12 branches located across Crimea, including 5 academies, 6 institutes, and 6 colleges. It offers over 200 study programmes and has more than 32,000 students, both from Russia and abroad.
Find out more about the history of international students at Vernadsky CFU.